Our house Casa Aura on the island La Gomera (Hermigua). Directly
  rent CASA AURA private & personal, in the nature reserve, for 2-4 persons - 15min. Outside the village Hermigua. Restored by ourselves with style - antique & creative & modern...
It is a large (85m2) old Canarian stone house with: kitchen, bedroom, living room, bathroom, terrace.  Has 4 single beds and is equipped for 2 - 4 persons.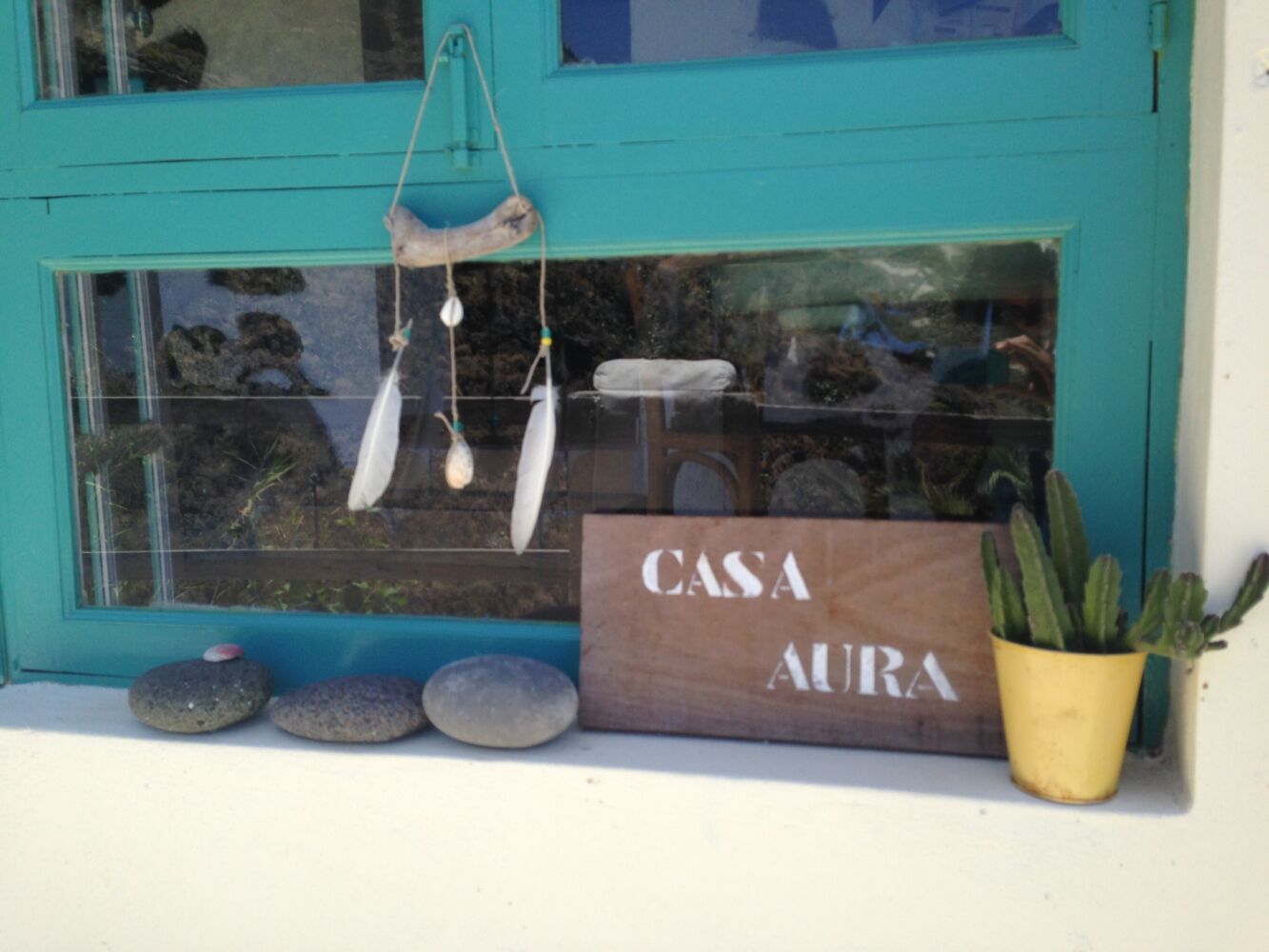 ... It is a special & unique place. Maybe you will love our accommodation.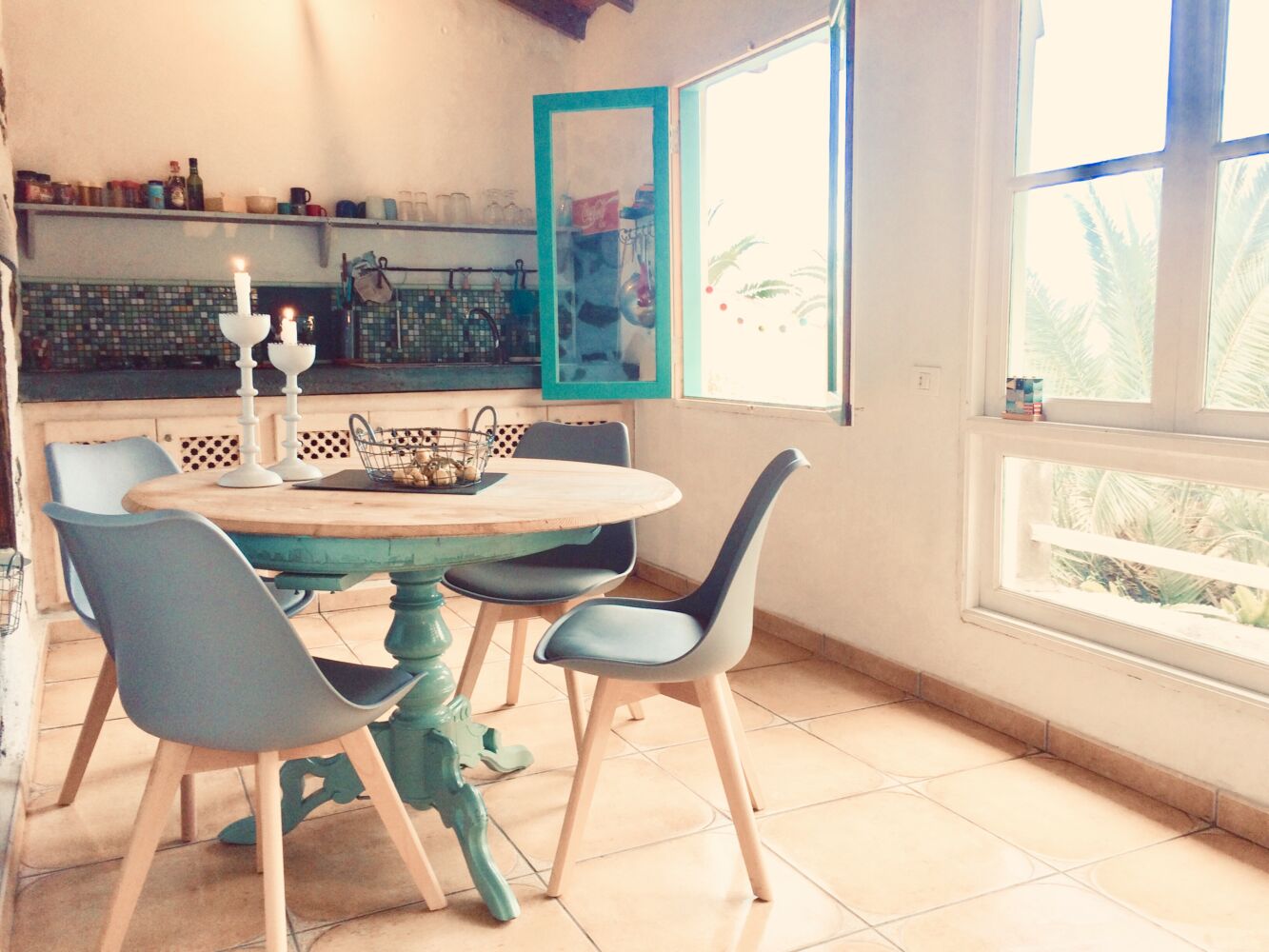 ...
This house has ""AURA"" - with a breathtaking view of nature and is in an exceptionally beautiful place.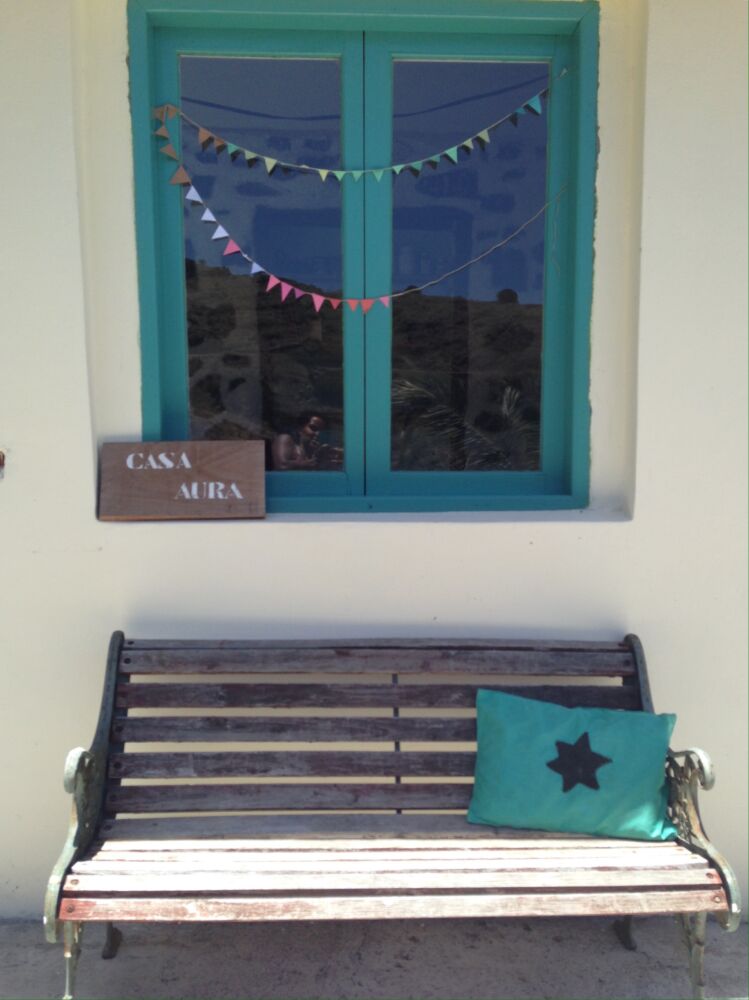 ……. Free your soul.....
Relax and come to rest... your favourite book with you.Or choose a book from our special Holidays edición.
Because we have many books in different languages and some guests have even left their favourite book for you.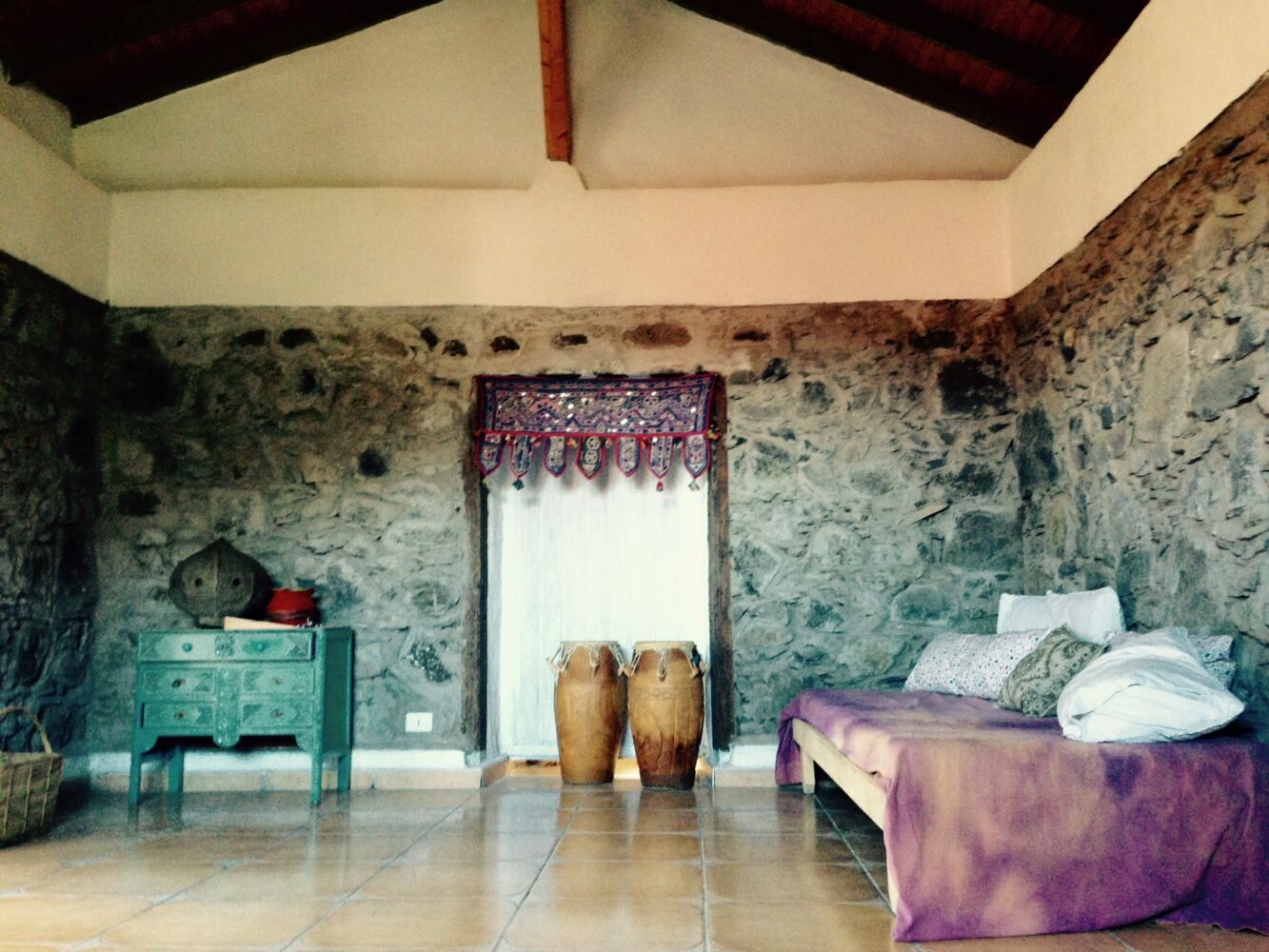 There is once this large living room, where two more sleeping places can be set up (if more than two guests come).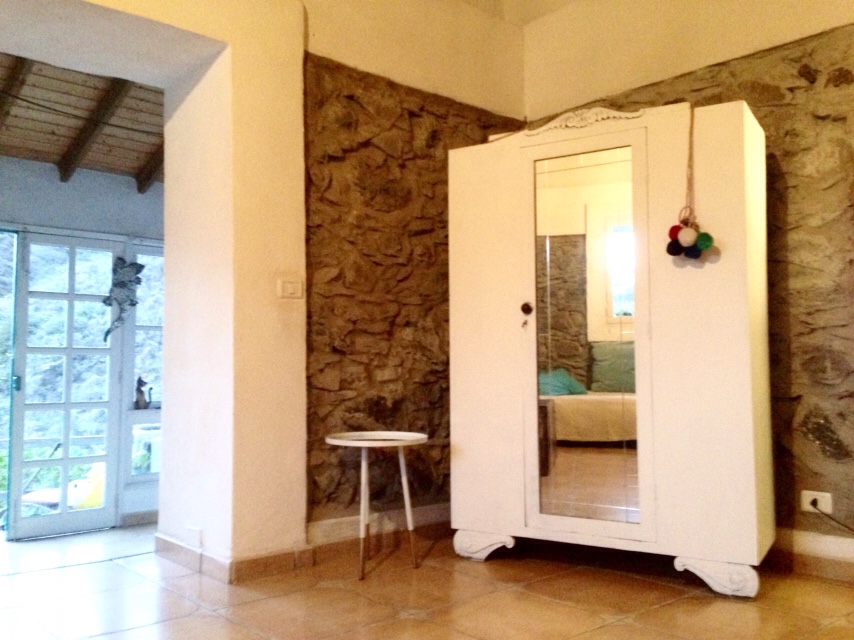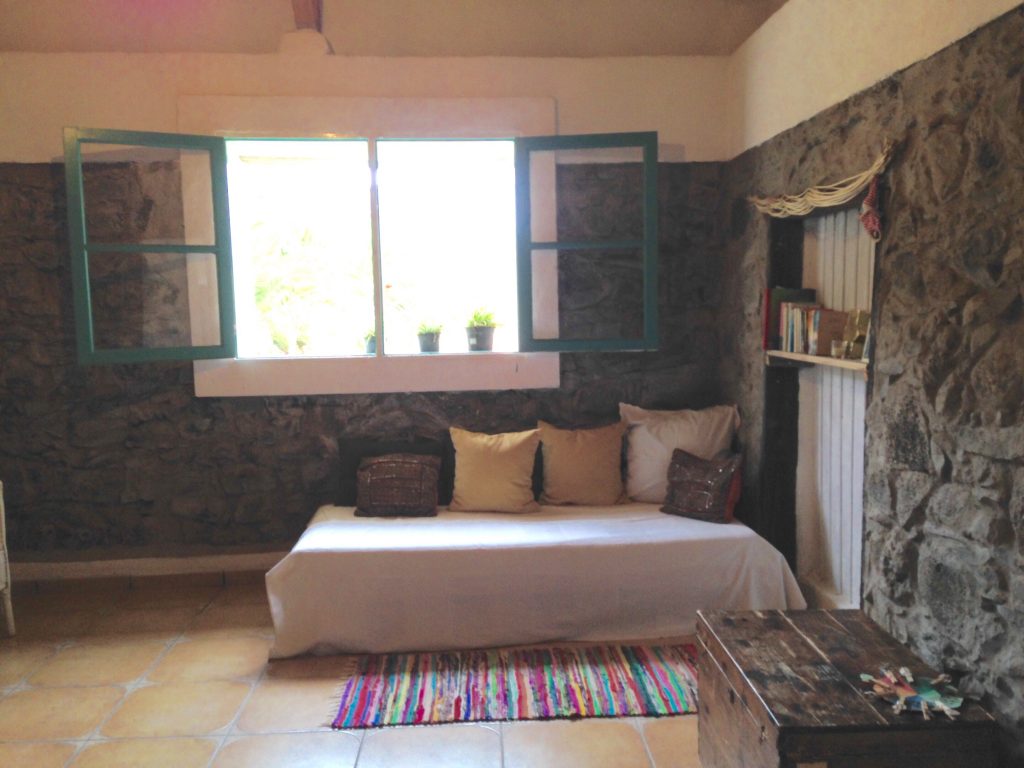 casa AURA livingroom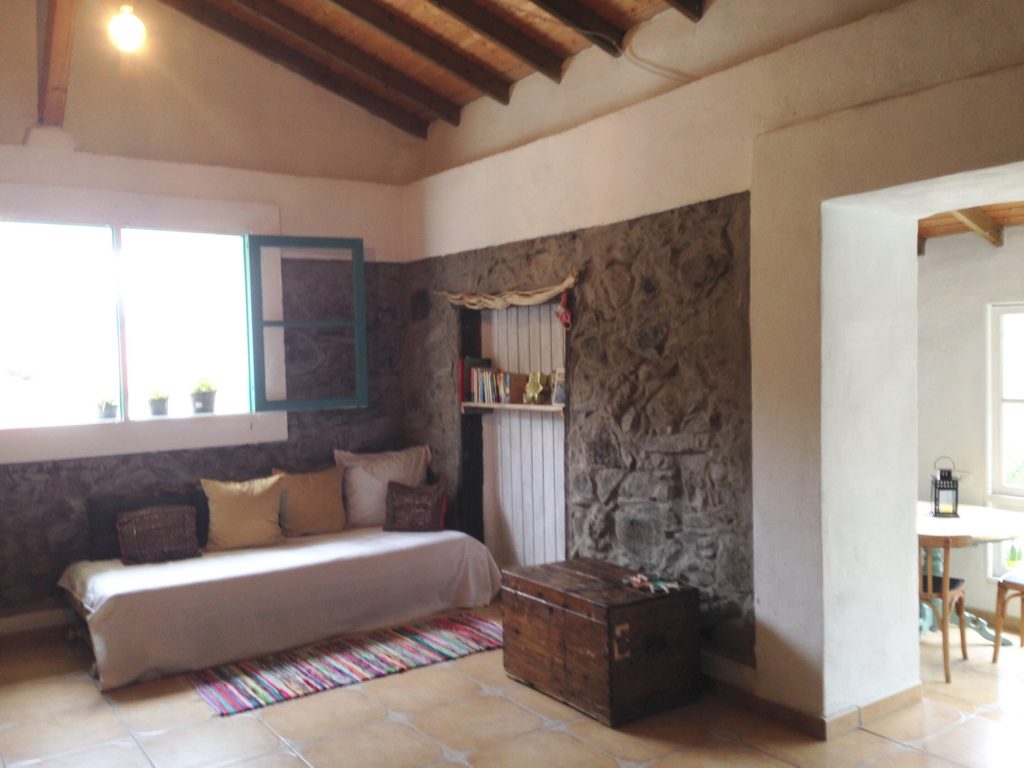 The two cosy reading corners can be quickly converted into beds (2×90/200).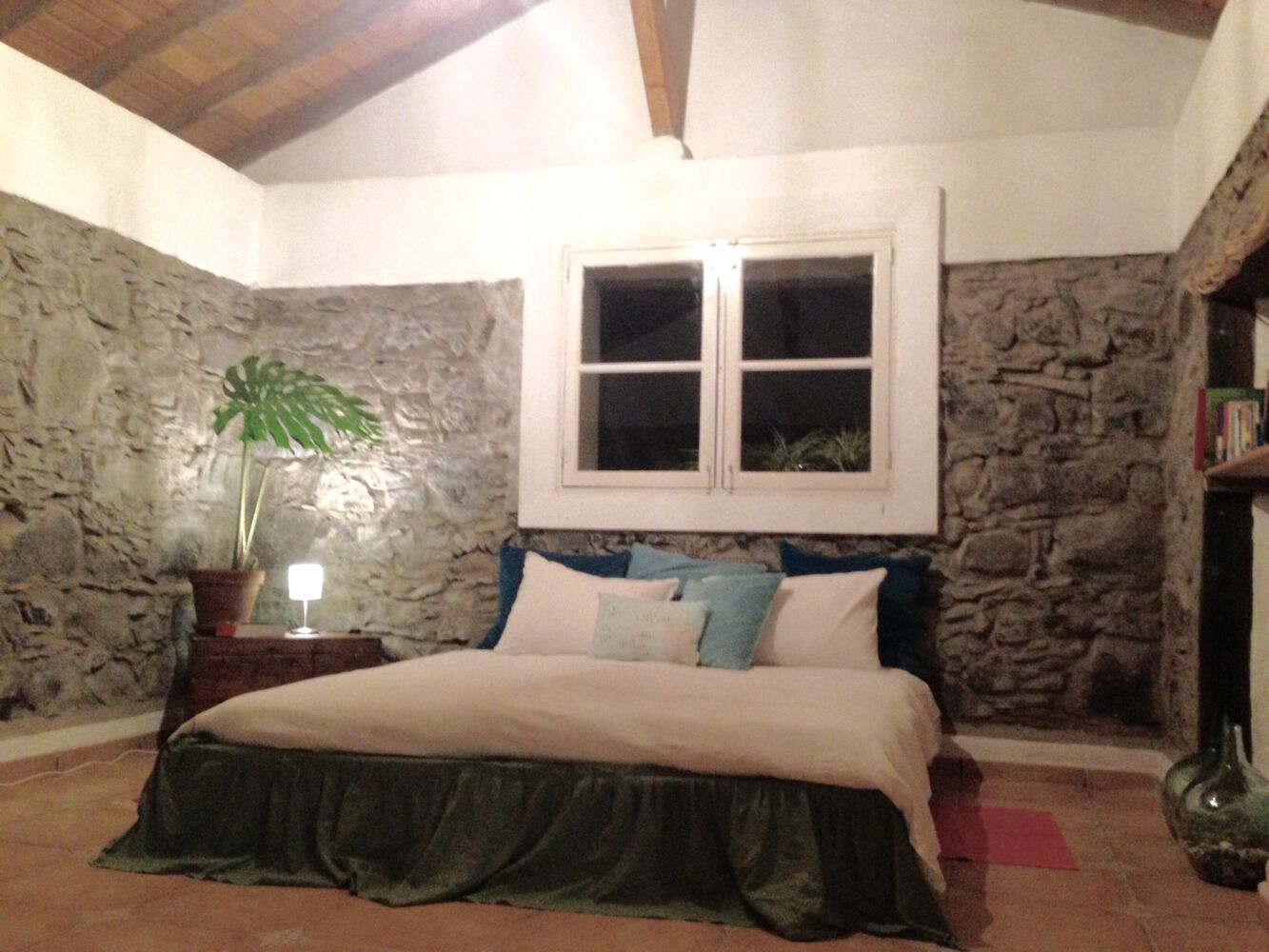 (extra bed for 2 persons)
Additional bed for third & fourth person (will only be set up in the living room if more than two people come)
The bedroom as well as the whole finca are very quiet, therefore most of the people sleep very well. Out of the window you can see everything that makes the island La Gomera so special and extraordinary.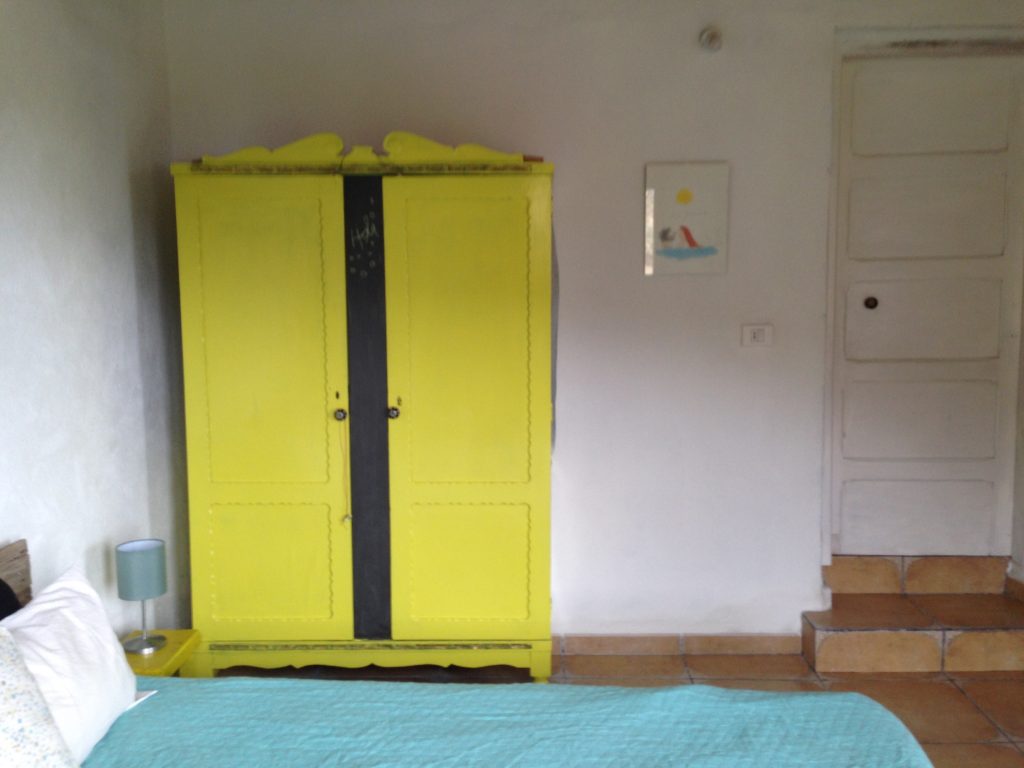 We have just redesigned the bedroom because the cheerful canary yellow is a must. The typical colour on the Canary Islands: the funny shining yellow.
The old antique cupboard we have nurtured and everyone who comes, can immortalize themselves on the organic board color inside. The bedroom is right next to the spacious bathroom ... very quiet. ... it has a lot of space and a super pleasant sleeping climate...zzzzhhh (if only two people come, this is the master bedroom)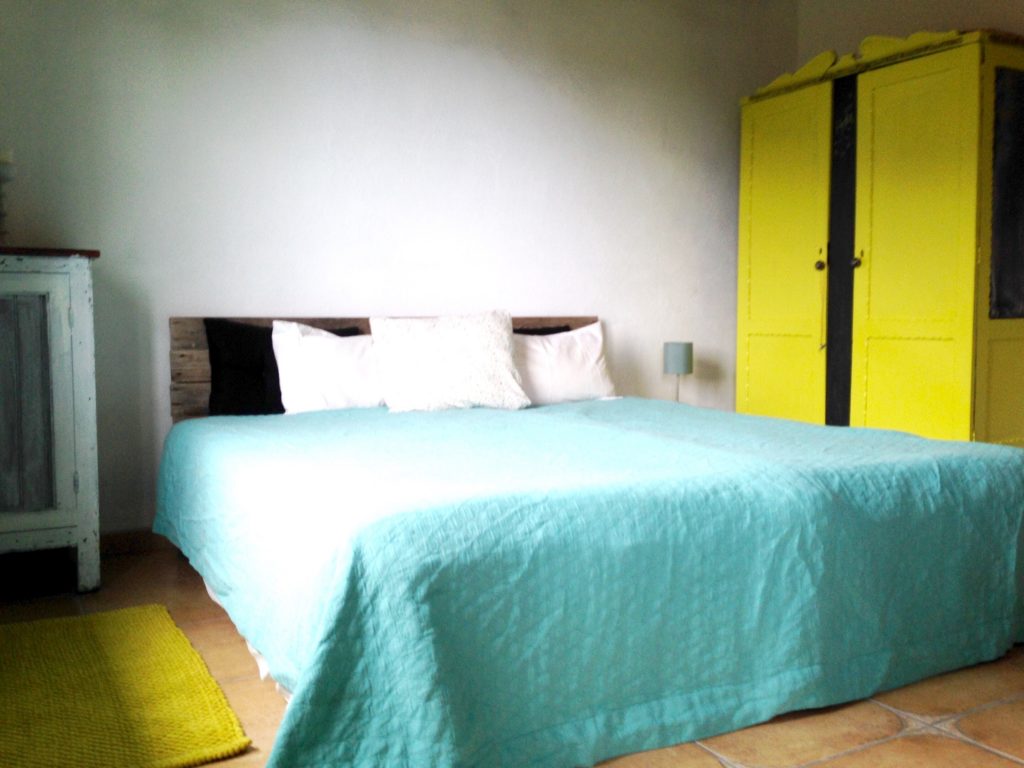 From my bed I marvel at the numerous sparkling stars and the clear full moon. At sunrise I am rewarded with a colourful sky!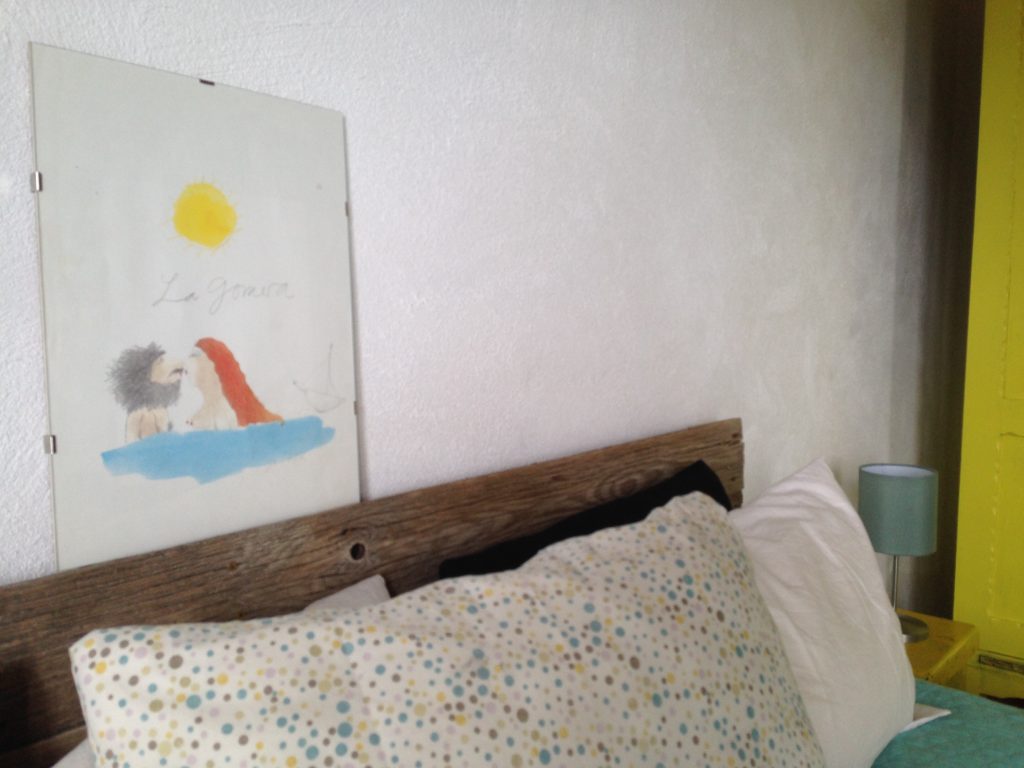 Everywhere Master Janosch has crept in with us. Just like this wonderful artist, we love the island of La Gomera.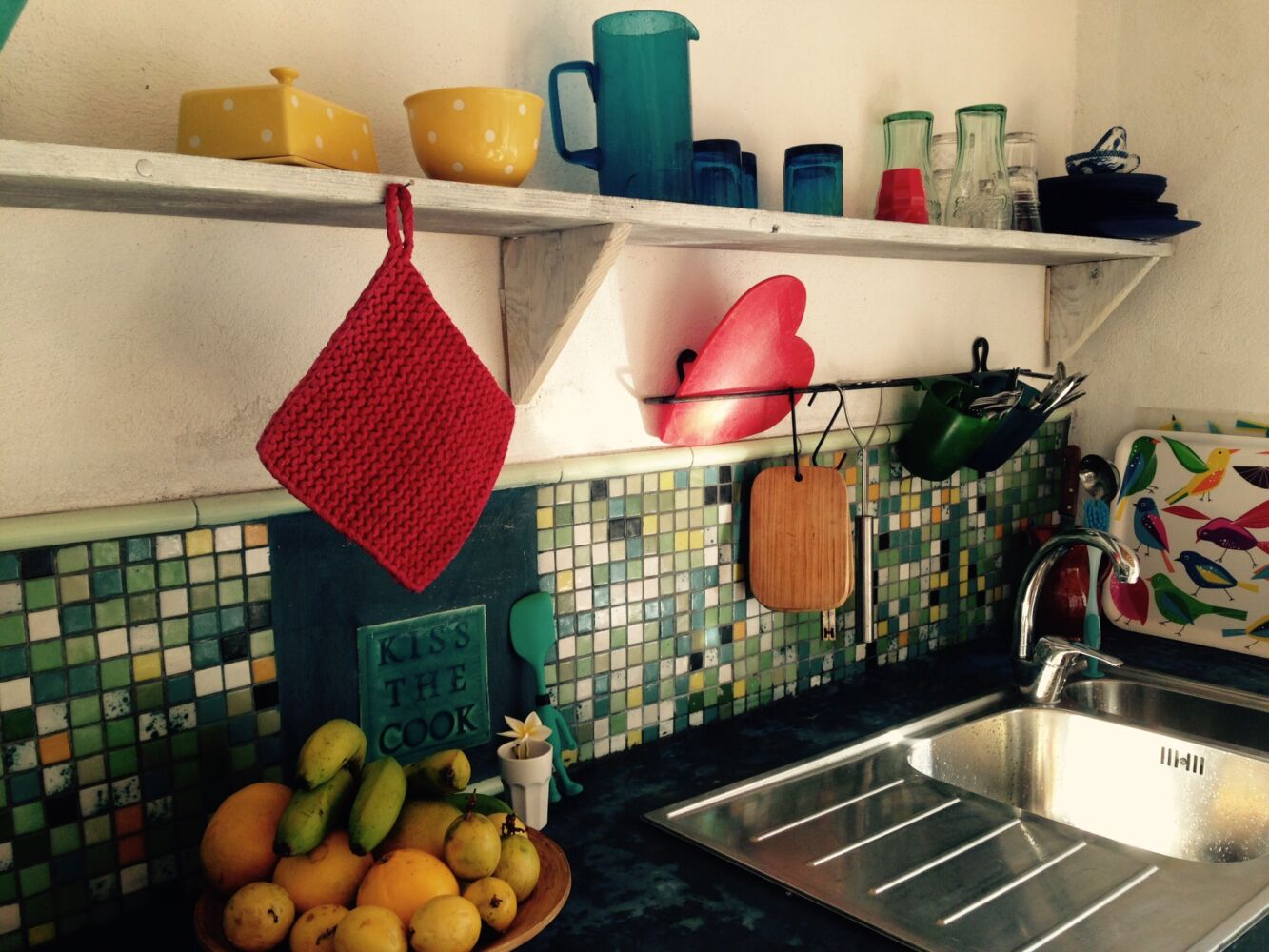 The kitchen is equipped with the most important utensils and has enough space that all helpers can conjure up a delicious meal.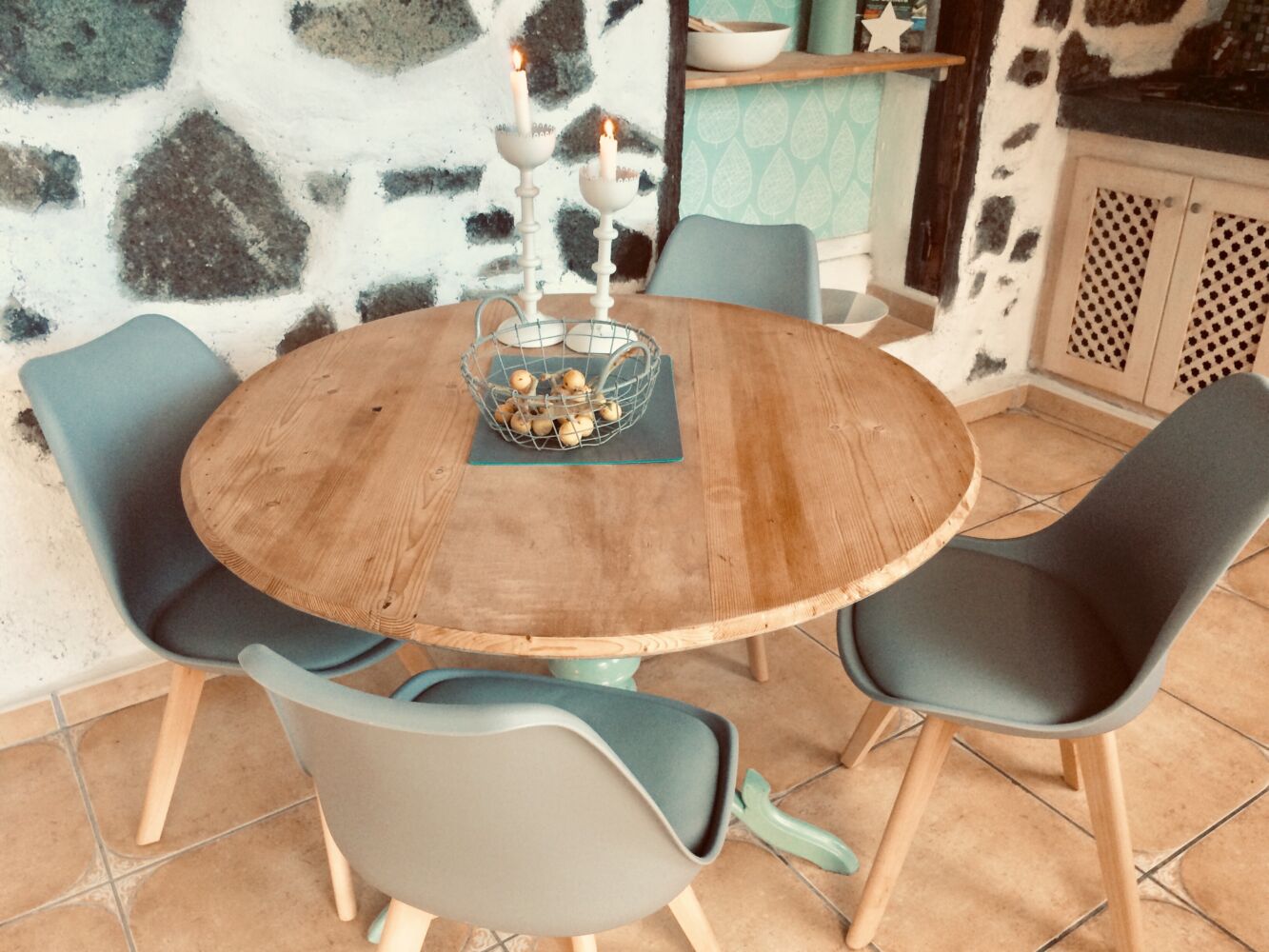 At the round wooden table which after really 200 years has now been sanded down by hand we have conjured up many delicious meals. If our organic fruit is ripe - and you are there, you will also be richly rewarded... 
Kitchen-living room for four enough space for creative cooking...

Sunshine on the terrace almost the whole day, and from the kitchen unique view of the mountains with the trade wind clouds and the sea in the background.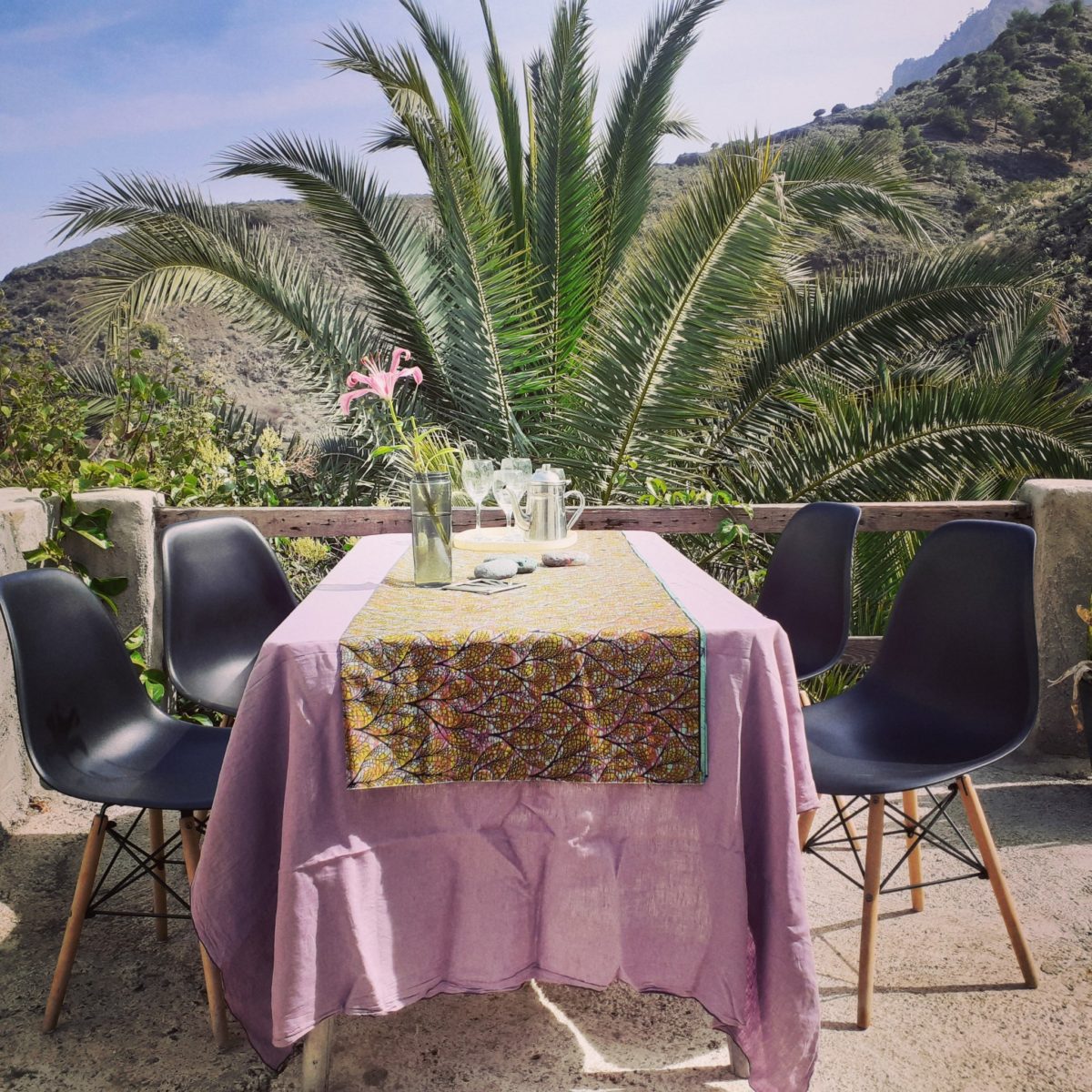 On the terrace of the house there is enough space for two deck chairs, a table for four to eat - or to be creative.
Ich Together with many guests I painted beach stones with "toothpick dab technique" or heard many interesting life stories, the funniest thing I heard about ME: "Kalay himself is a living Gomera hiking guide.hihiii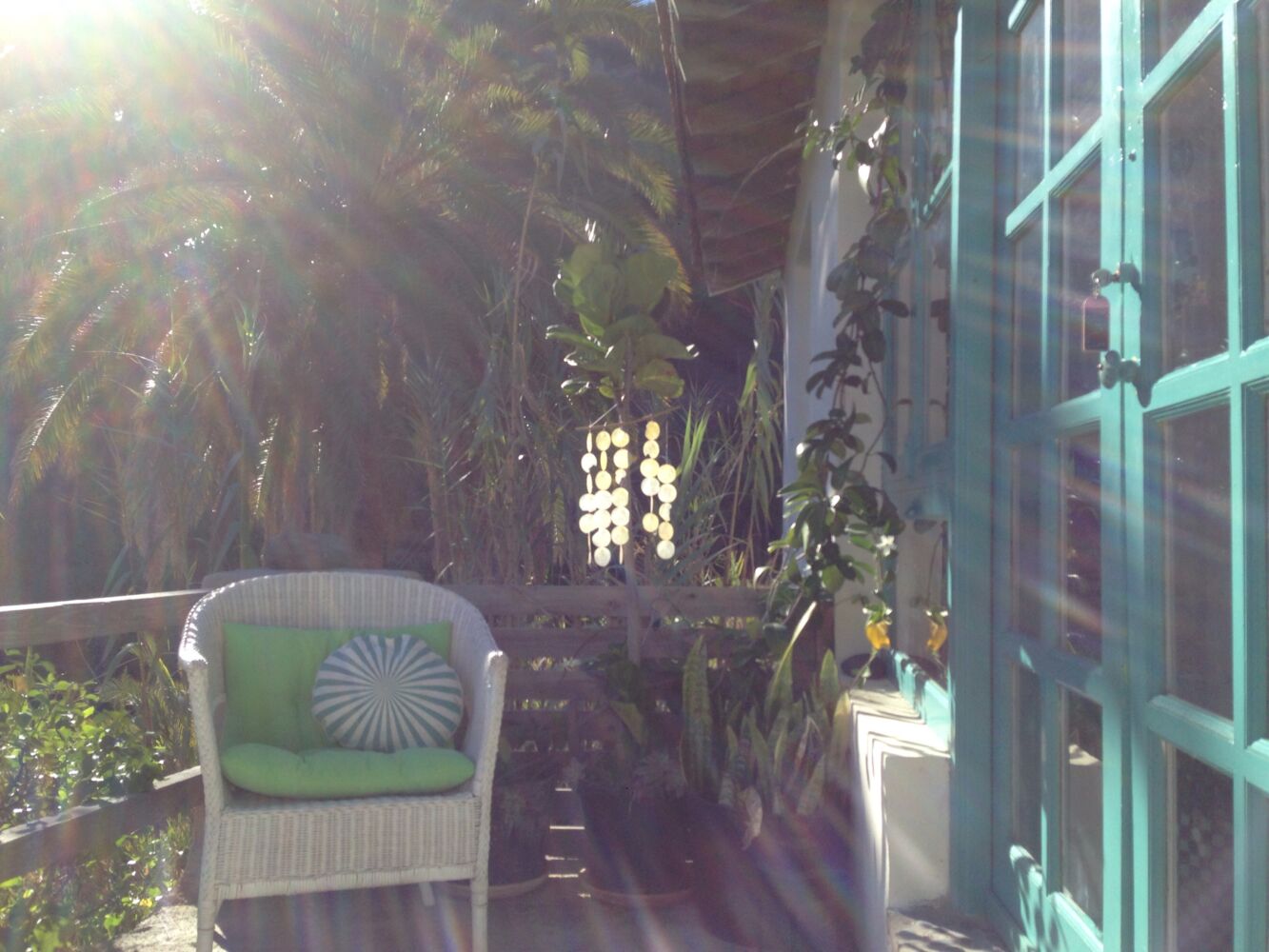 You think time has stopped here. CASA AURA is really a special house surrounded by pure nature. 
Our CASA AURA is clean and well maintained with much love we take care of everything. The BASICS for an unforgettable vacation are available.
Towels & bed linen are changed once a week or at any time on request.
Beach towels and telescopic walking sticks can be used. There is black volcanic sand all over the island!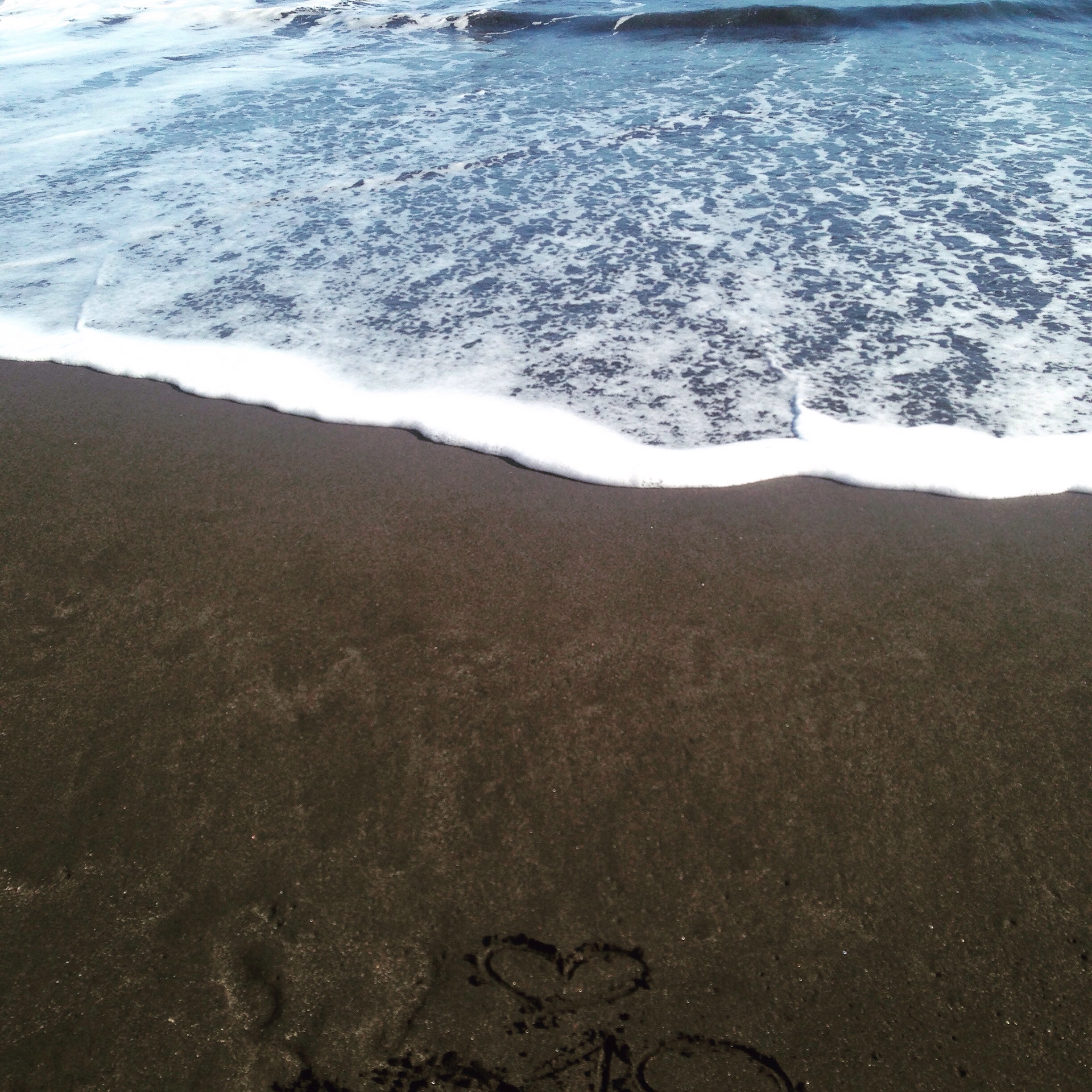 If you feel like taking a holiday at Casa AURA Write me now And I will inform you about more INFORMATION & PRICES and the current BOOKING CALENDAR...
We look forward to meeting you... Until very soon...
(if this house is occupied at the moment, have a look at CASA ALOHA or CASA ALMA) ...
Casa AURA is the first house seen from the road. Passing the wild lavender you reach the entrance area.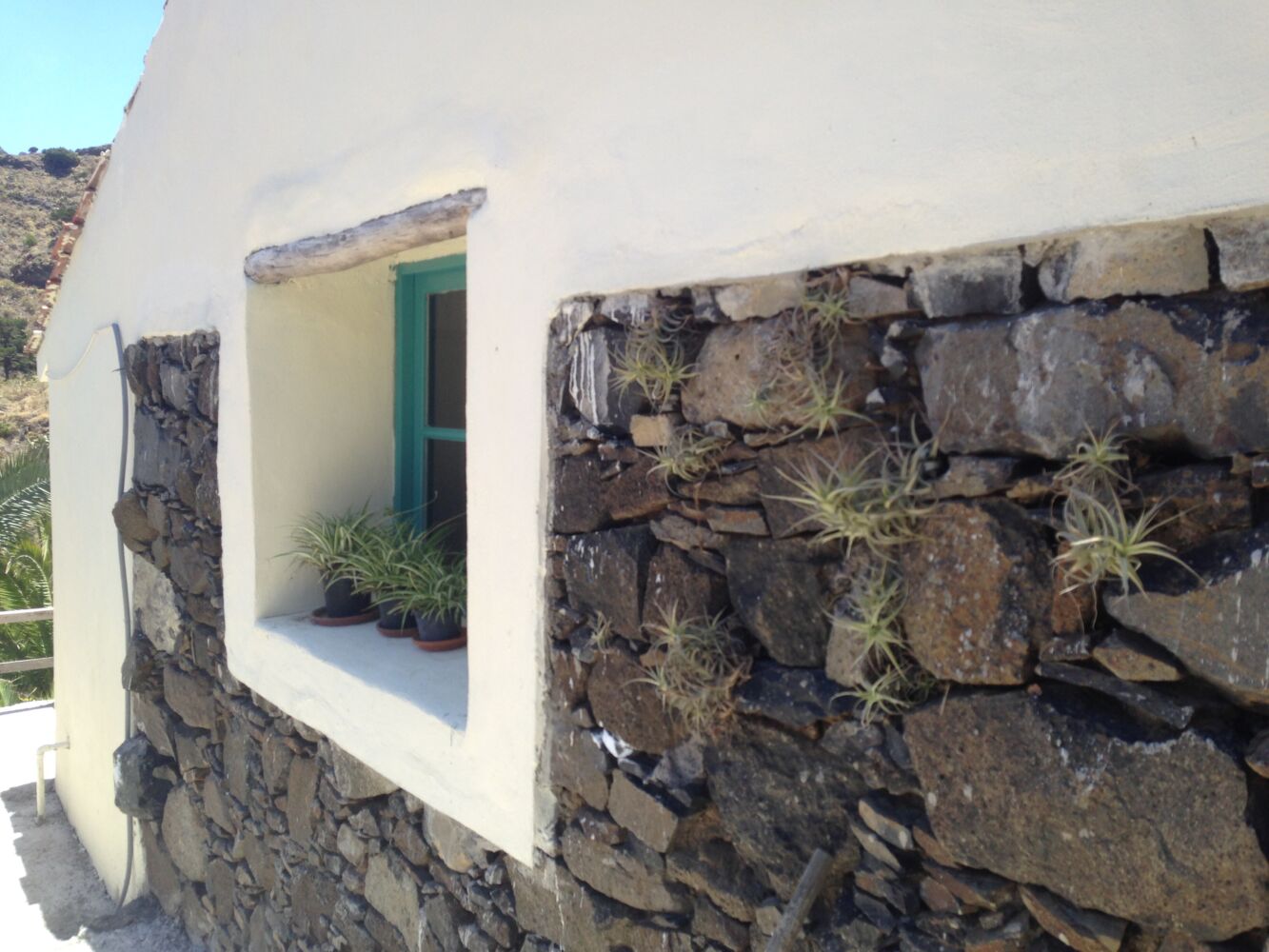 House rules
...
* Internet/Wi-Fi, is possible for normal use. A router is on for all guests of the Finca.
* hairdryer / iron & hand blender may not be used our solar system cannot cope with this... (otherwise there is a power failure!)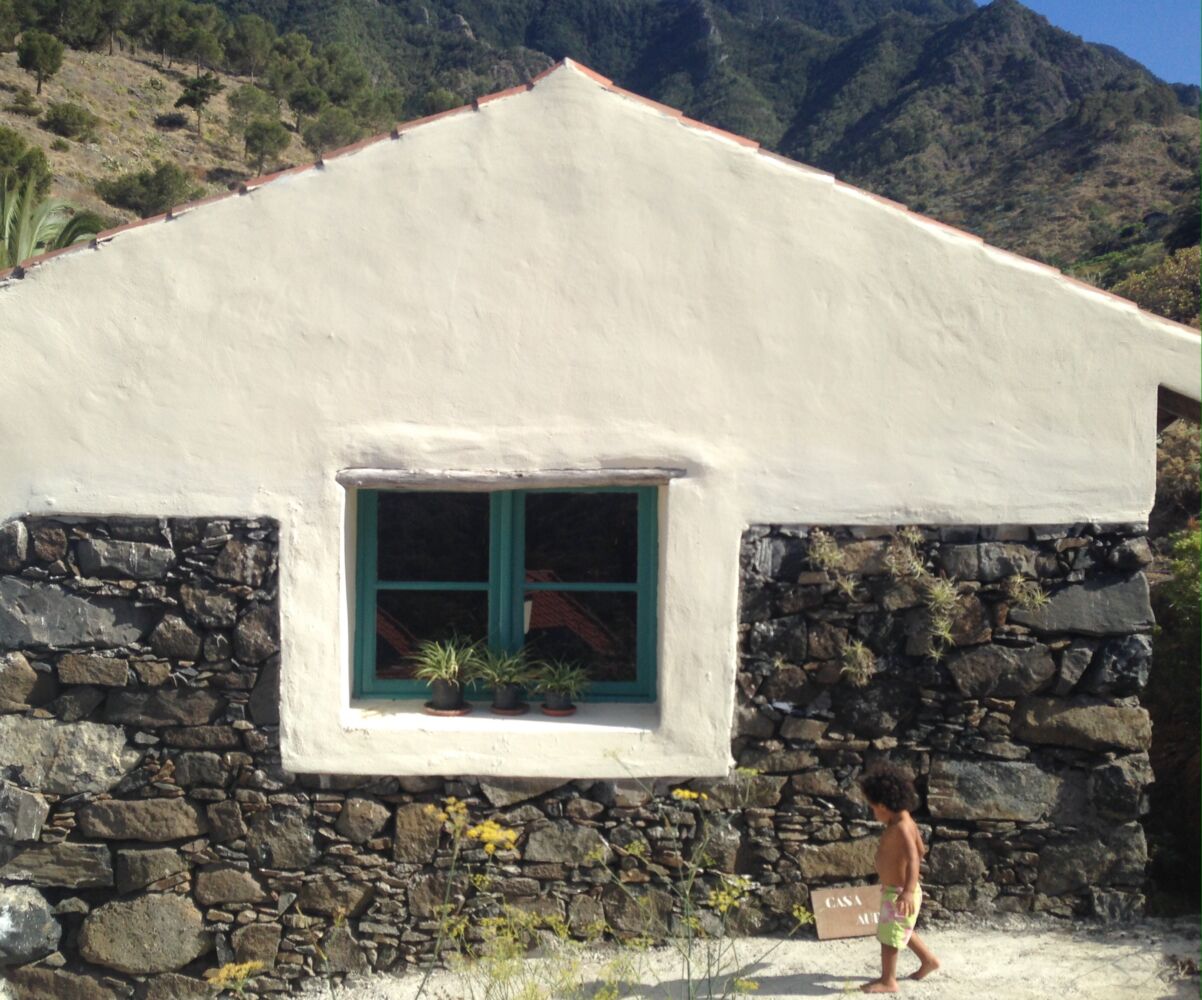 On the way to casa AURA...
We point out again at the very end: that our finca is located in the nature reserve outside of Hermigua all alone, and you drive on an unpaved earth road about 15min.
Okay, there are the other two houses nearby. So not by yourself!