Enchanting AYURVEDA MASSAGES
Discover the secret of ayurvedic oil massages on La Gomera. Relax under palm trees with warm holy sesame oil...
AYURVEDA is a healing art that has been tried and tested for over 3,500 years and has its roots in Indian culture. It comprises a holistic teaching of healthy living and brings body, mind and soul into a harmonious balance.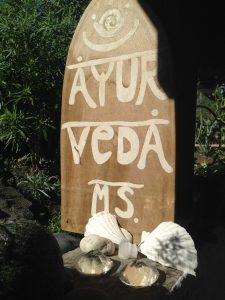 It has a calming effect on the nervous system and stimulates the metabolism. This massage relaxes the muscles, gives a feeling of inner peace and reduces stress. The high-quality oils are applied warm to the skin. They penetrate deep into the skin layers, have a cleansing and purifying effect. With regular use, the tissue can be strengthened and the skin structure can be firmed. This also counteracts the aging process.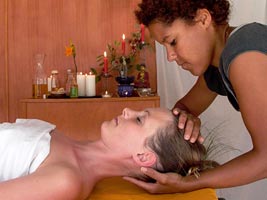 Kalay calms with Ayurveda on La Gomera
KAIVALYA KALAY is living on the island of La Gomera for very long time. She has been educated at the Mahindra Institute of the European Ayurveda Academy (Rosenberg) to become MASSAGE PRACTITIONER  and   AYURVEDA THERAPEUTIN She sees it as her task to live the holistic life philosophy of Ayurveda, to deepen and pass on the knowledge about Ayurvedic massages and their therapeutic applications. It is a special way of life and a high task.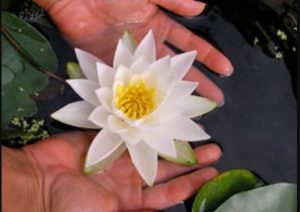 If you would like to book a massage on La Gomera please contact me   via mail or by phone.
Ayurveda Massage from Kalay :
TEMPLE MASSAGE (ABHYANGA)

FACE MASSAGE (MUKABHYANGA)

BACK MASSAGE (UPANAHASVEDA)

FOOT MASSAGE (PADABHYANGA)

POWDER MASSAGE (UDVARTANA)

HERBAL BAG MASSAGE ( PINDA SVEDA )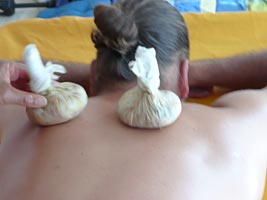 SPECIAL TREATMENTS:
⭐ SHIRODHARA : In a gentle stream of body-warm oil pours out on your forehead and puts you in a state of deep calm. Has a calming and balancing effect on the central nervous system.
⭐ PIZZICHILLI : During the application oil flows continuously over the whole body according to ancient traditional prescribed directions. The temperature of the oil is raised very slowly, according to the tolerance. The body is intensively warmed and detoxified. A majestic pleasure.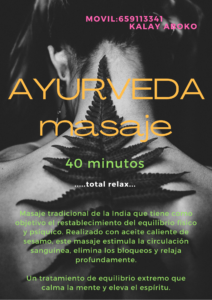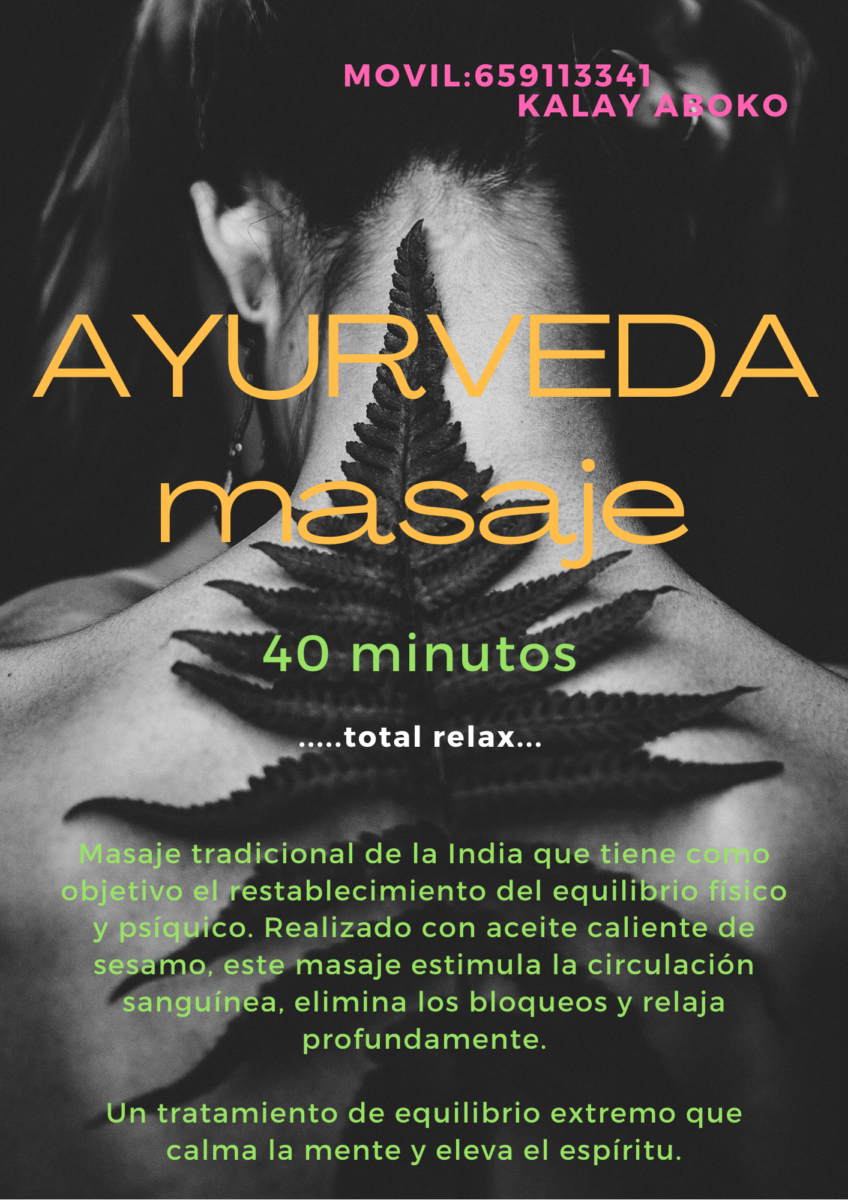 WELLNESS PEELINGS: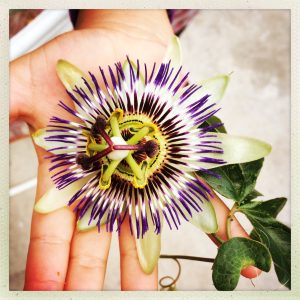 All my peelings are freshly prepared by myself before the treatment, some of them grow on our finca are 100% organic /kba.& edible = therefore super healthy not only internally, but also super effective for external body treatments.
A light full body massage is given before the peeling. Normally I use coconut oil for the peelings & Himalayan salt. But you can also change to almond oil (Canarias) & Atlantic salt (La Palma)
Total duration approx. 40min.
♡ COFFEE PEELING: 
 (Coffee/Cinnamon/Salt/Coconut)
♡ ROSE PEELING:   
(rose petals/brown sugar/almond oil)
♡ LAVENDER PEELING:
(with freshly picked organic lavender from our finca/salt/coconut oil)
♡ ALOE VERA BODY TREATMENT:
(fresh Aloe Vera from our garden plantacion)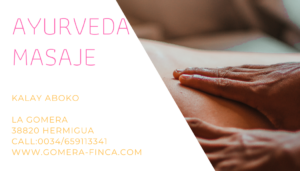 YOGAWORKSHOP …        drum & dance workshop