African drum workshop on La Gomera with master drummer BOUBA FALL from Senegal
.....EVERY YEAR IN SUMMER...
 Drum & Dance Workshop

African Drumming Workshop and DANCE WORKSHOP!on La Gomera EVERY YEAR IN SUMMER...with BOUBA FALL from Senegal in the nature reserve of Hermigua on La Gomera..,
We are the first! who offer professional African drumming lessons on the island of La Gomera since 2005- in small groups of up to 10 participants for 8 days on our Finca Montoro in the nature reserve (Hermigua), where everyone can drum as loud and long as the sun sets or rises again...
Bouba Fall:
We have the great HONOUR to offer a perfect beautiful individual drumming workshop with Bouba Fall from Senegal - on La Gomera: for beginners & advanced.
On 5 days, approx. 3 hours of workshop are offered in our free "nature circulo". Outside of class, drumming/dancing is possible at any time.
If you want to see/hear Bouba, have a look here on YouTube:
The Canary Islands, with their pleasant climate, are not only wonderful for hiking all year round, but also very good for drumming, because the African Sahara winds blow the rhythms straight over. We have been offering African drumming workshops since 2005!
La Gomera is the second smallest island of the Canary Islands and is located 400 km off the northwest coast of Africa. La Gomera has an area of 369 square kilometres and its highest mountain is the "Garajonay" with 1,487 m height.
Our FINCA MONTORO is located in the north of the island, in the beautiful green, fertile Hermigua valley, which is characterised by its pleasant climate. More than 50% of the bananas are grown here and a variety of different tropical fruits (mango, papaya, guava, passion fruit, avocado, star fruit, persimmons, kiwis... oranges &bananas.)..... are found here.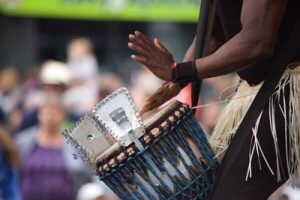 TROMMELGRUPPE:
The drum group is divided into our 3 houses in double rooms. Drumming lessons are outdoors for about 3 hours a day!
The drumming is accompanied with good healthy delicious breakfast with fruits from the island, fresh herbal tea /Yogi tea /coffee and creations made by myself.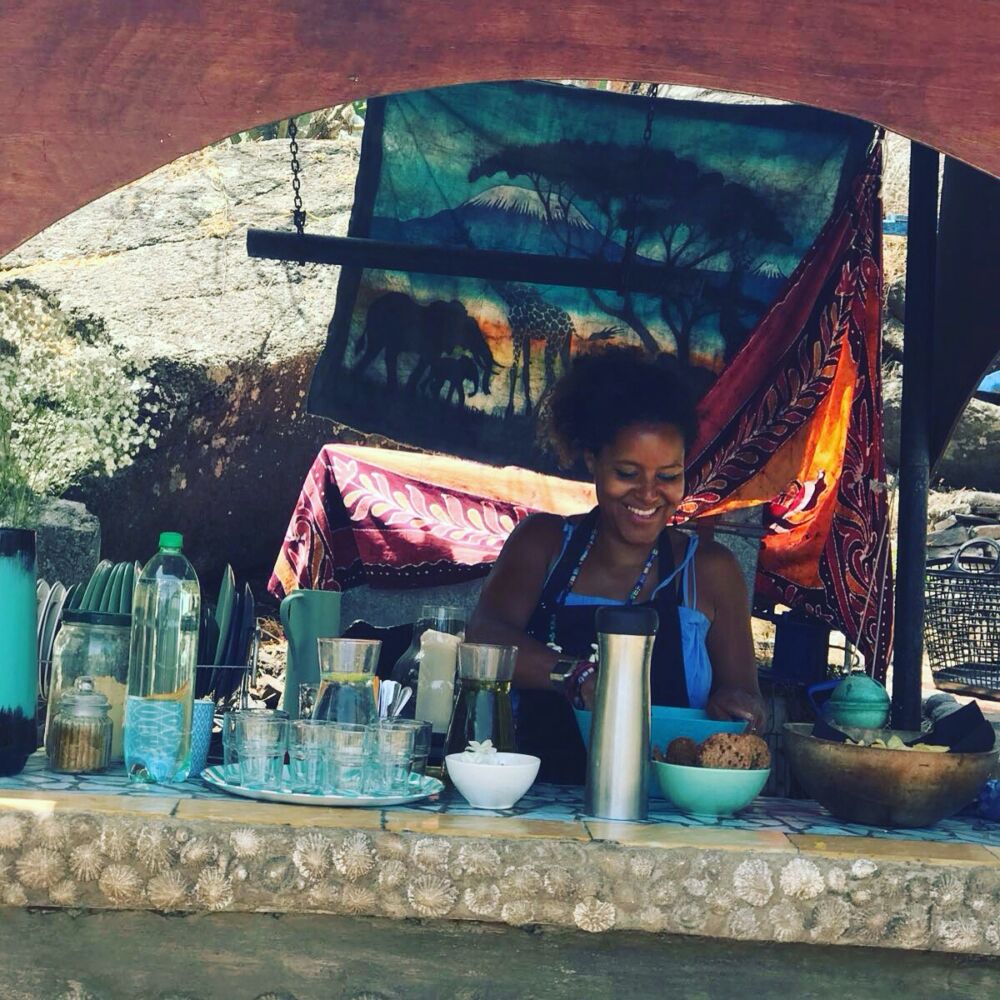 Unserer offener "CIRCULO" ist ein kleiner versteckter Energie-platz-Kreis. Dort ist unsere traumhafte BAR:TAPAS-PAPAS-LAPAS wo wir das interessante frische Frühstück anbieten.
VEGAN, LACTOSE-FREE and GLUTEN-FREE. of course we also have that in our programme.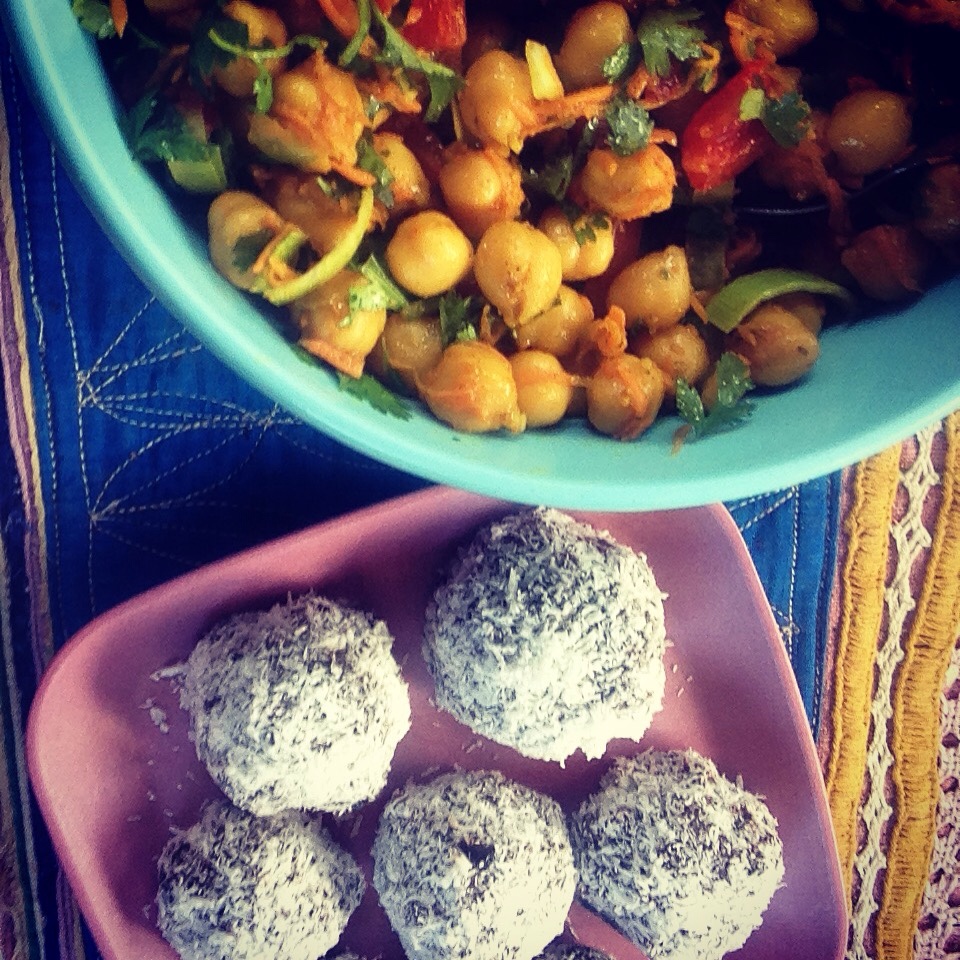 In the open kitchen sometimes also on an open fire
.................. The exact dates for 2021:
in the summer 2021
Drumworkshop
(690€p.P.)
IM SOMMER 2021
TANZWORKSHOP (690€p.P.) ……………..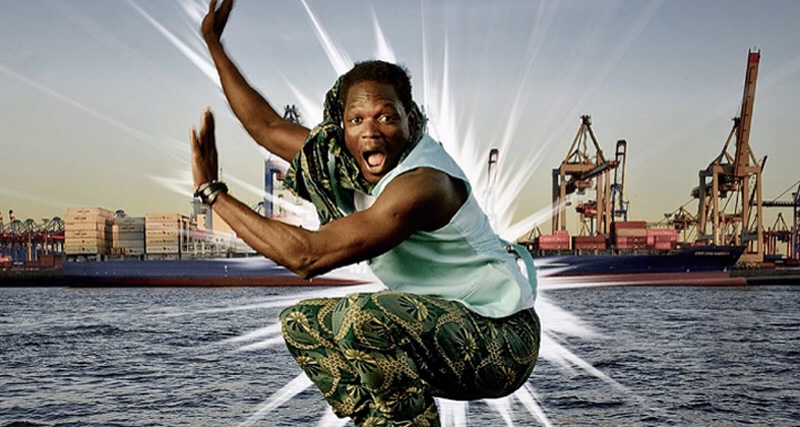 PROGRAMM 2021
…..☆☆☆  690 Euro  ☆☆☆………
 DANCEWORKSHOP 
with Bouba Fall including::
5 x approx.3 hrs DRUM WORKSHOP or DANCE WORKSHOP a day with BOUBA FALL probably from 11-14h
 -7 NIGHTS Overnight  (in our 3 houses in double rooms)
 %x Breakfast
 1x dinner on arrival
1x FREE DAY for all to do as they please
5 days x rental car (at the free disposal of the group)
Aloe Vera treatment
10 Teilnehmer…Meldet Euch rechtzeitig an.! Exklusiv nur 10 Teilnehmer……….

NOTE: Arrival is best at TENERIFFE SUD airport. (Reina Sofia)
Registration/Booking/Information:
till soon dumm..dumm da..daa..dumm dummdum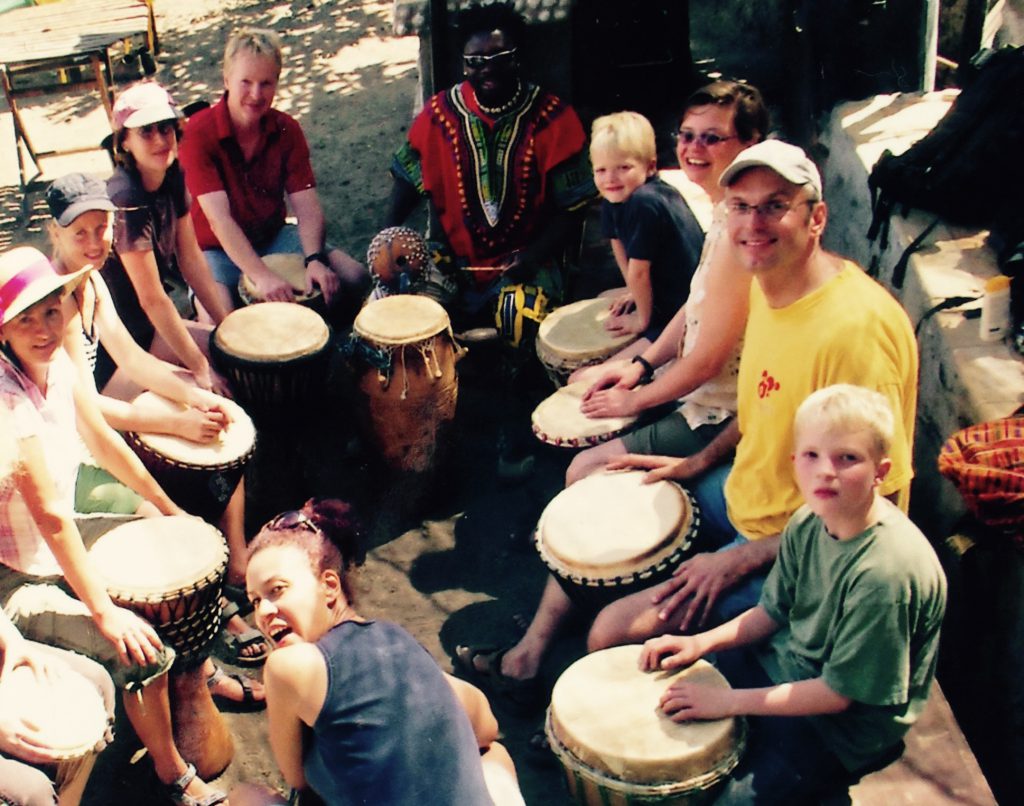 ayurvedic massage           YOGAWORKSHOP …